January 24, 2021 | Chad Gilbert
Core convictions. These are what we are considering over these first five weeks together. Last week we considered our first core conviction, that core strength we must have to be a biblically thriving church, and that first core conviction is this: we must be scripture fed. As we are scripture fed, what we immediately begin to see throughout the Bible, from the very beginning to the very end, is God-ordained leadership. We see God-ordained leadership in the garden of Eden, and we see God-ordained leadership in revelation chapter 22.
Last week I began the sermon with the illustration of grass-fed beef. The point was what we eat – what we consume – is what people experience when they experience us. If we are Facebook-fed, then people will experience a worldview curated by Facebook, which we have consumed. Likewise, if we are primarily Scripture-fed, then people are much more likely to experience Christ and His Word when they are around us.
When we speak about leadership, there are literally 10's of thousands of books on leadership. A quick search for "leadership books" on Amazon yields over 60,000 titles. The diversity of what people think leadership really boils down to is overwhelming. Do we pick a popular author and run with his or her model? Do we find the book with the most stars and most reviews and do that one?
While much can be gleaned from great books, we come back to our first core conviction – we must be Scripture-fed. Many passages in the Bible speak about leadership, but all leadership value finds its fulfillment in Jesus. Said another way, Jesus was the greatest leader ever to walk the earth. Jesus embodied God's ordained character, conduct, and care of leadership perfectly. And as the greatest leader ever to live, as the greatest leader who continues to live, we face the greatest paradox in Scripture. The context of the passage in Matthew 20 is this: the mama of two of the disciples are trying to make sure her boys are taken care of. The rest of the fellas hear about the power move by James and John and become enraged. Then Jesus says this:
 "Jesus called them over and said, "You know that the rulers of the Gentiles lord it over them, and those in high positions act as tyrants over them.  It must not be like that among you. On the contrary, whoever wants to become great among you must be your servant, and whoever wants to be first among you must be your slave;  just as the Son of Man did not come to be served, but to serve, and to give his life as a ransom for many." — Matthew 20:25-28
Said simply, we must be servant-led.
On the one hand, to say we must be servant-led is ultimately to say that Jesus must lead us, for He is the ultimate servant-leader.
Yet Jesus ascended into Heaven and will one day return, so what do we do now? A clear answer is given in 1 Timothy 3, and it is to there that I now invite you to turn and then to stand in honor of the reading of God's Word.
Beginning in verse 1 of chapter 3, hear the Word of the Lord:
"This saying is trustworthy: "If anyone aspires to be an overseer, he desires a noble work." An overseer, therefore, must be above reproach, the husband of one wife, self-controlled, sensible, respectable, hospitable, able to teach, not an excessive drinker, not a bully but gentle, not quarrelsome, not greedy. He must manage his own household competently and have his children under control with all dignity. (If anyone does not know how to manage his own household, how will he take care of God's church?) He must not be a new convert, or he might become conceited and incur the same condemnation as the devil. Furthermore, he must have a good reputation among outsiders, so that he does not fall into disgrace and the devil's trap.
Deacons, likewise, should be worthy of respect, not hypocritical, not drinking a lot of wine, not greedy for money,  holding the mystery of the faith with a clear conscience. They must also be tested first; if they prove blameless, then they can serve as deacons. Wives, likewise, should be worthy of respect, not slanderers, self-controlled, faithful in everything. Deacons are to be husbands of one wife, managing their children and their own households competently. For those who have served well as deacons acquire a good standing for themselves and great boldness in the faith that is in Christ Jesus.
I write these things to you, hoping to come to you soon. But if I should be delayed, I have written so that you will know how people ought to conduct themselves in God's household, which is the church of the living God, the pillar and foundation of the truth. And most certainly, the mystery of godliness is great: He was manifested in the flesh, vindicated in the Spirit, seen by angels, preached among the nations, believed on in the world, taken up in glory." — 1 Timothy 3:1-16
Please pray with me.
We must be servant-led. The two offices specified in this passage are overseer and deacon. It is important to note that several offices or titles seem synonymous throughout the New Testament, and those are elder, overseer, and pastor. In Baptist life, we often use the word Pastor, and so today, I am going to use the two phrases interchangeably, strongly acknowledging that the word in the text is best translated overseer.
But about an overseer or pastor, you have considered much over the past 27 months since Pastor David retired. Today, not in neglect of the criteria of an overseer, but to focus on the other office of the church, I turn our attention to the ministry of deacons.
I want us to consider 2 words today as we understand why we must be servant-led:
First, consider the word "deacon."
The word simply means "servant."
Second, consider the word "likewise."
A deacon is to be like the pastor.
The deacon is to be a servant-leader like the pastor in character, conduct, and care.
Why does this matter? Because our character and conduct are supposed to reveal Christ.
Look at the passage again, this time not as a list of characteristics and conduct for a pastor, but as a description of Christ.
Christ is above reproach.
Christ is the husband of one wife. Paul makes this clear in Ephesians 5 when he describes Christ's love for the church, His bride.
Christ is self-controlled.
Christ is sensible.
Christ is respectable.
Christ is hospitable.
Christ is able to teach.
Christ is not an excessive drinker.
Christ is not a bully but gentle.
Christ is not quarrelsome.
Christ is not greedy.
When we grasp that the point is not about people seeing us but about seeing Christ in us, the hope of glory, then these lists and the importance of character and conduct make sense.
In addition to character and conduct, deacons are to demonstrate Christ-like care, just as are pastors or overseers. The word translated care is also seen in Luke 10:34-35 in the story of the Good Samaritan. The care witnessed there is a self-sacrificing, self-denying, culture-shifting kind of care. The care was physical. The care was spiritual. The care transcended racial barriers (a Samaritan helping a Jew). The care revealed Christ. Deacons, our care is to reveal Christ, but we will not reveal Him whom we do not know well, so be Scripture-fed that you might know the character, conduct, and care of Christ.
The deacon is to be a servant-leader like the pastor in the home and church.
In the home, he is to be faithful to his wife. In fact, wives are also addressed in verse 11, a strong indication that Paul anticipates that couples will serve together. If you are the wife of one of our deacons, then I encourage you to think of yourself as a deaconess, serving in partnership with your husband. Neither the Scriptures, church history, nor our doctrinal statement as Southern Baptists – The Baptist Faith and Message 2000 – exclude women from serving as a deaconess.
In the home, he and his wife are to manage their children, if they have children, and their own household competently. This calls us to raise our children in a manner that could never be mistaken for abuse or neglect. In Paul's day, what we would today call abuse was the norm, but Paul was constantly challenging the norms of the day to promote love within the family and love within the church. Physical abuse was normative, but the Gospel ushered in dignity. Because a parent cannot save the soul of their child, the text does not mean that their children are Christians. Like Timothy's family, we ought to teach our children the Scriptures, which can make them wise unto salvation through faith in Jesus Christ, but teaching them the Bible alone does not save them – only Christ, in grace, through faith, can do that. And we pray that He will.
In the church, the most significant distinction in the requirements between a pastor and deacon is this – able to teach. The significance is seen in the weight of what it means to teach. In this context, teaching must be distinct from the call to teach in Matthew 28:20; otherwise, the Great Commission would only apply to those with the spiritual gift of teaching. A reasonable interpretation of this passage is to understand that the teaching will be delivered to the entire congregation, over which the overseer executes his watchful duty. In other words, we can reasonably conclude that the ability to teach is what we would today call the ability to preach, as I am doing today. This also gives us reasonable clarity on what an overseer is to do in his service to the church and how significant that service is for the health of the body.
Pastor John Piper says it this way: "It would seem, then, that the deacon office exists to assist the leadership of the church by relieving the elders/pastors/overseers of distractions and pressures that would divert them from the ministry of the Word and prayer and the general, visionary oversight of the church.
Thus it would seem that deacons would care for the building and grounds; supply the communion and baptismal needs, as well as all other food and fellowship materials; administer a fund for the manifold material needs of the people, and be ready to step in during crises of all kinds; handle the greeting and welcoming ministries; provide practical assistance in job-hunting, housing matters, legal-aid, child-care, etc. In general, they would be ready to assist the elders of the church in any "service" that would support and promote the ministry of the Word.1
Deacons, in faithfulness to the Scriptures, I commit to devote myself to the ministry of prayer, the Word, and pastoral leadership, and in your faithfulness to the Scriptures, I ask that you commit to devote yourselves to the ministry of service.
The deacon is to be a servant-leader like the pastor in the community.
Of the pastor, Paul said "a good reputation with outsiders," and of deacons, Paul said, "For those who have served well as deacons acquire a good standing for themselves and great boldness in the faith that is in Christ Jesus." When Paul asked for prayer for boldness in Ephesians, it was "to proclaim the Gospel." If a pastor has a good reputation with outsiders and a deacon has great boldness in the faith," each of those will make them courageous disciple-makers and soul-winners in their community. And we must believe that there is no greater ultimate service to our community than to exalt Christ through proclaiming the truth of the Gospel in New Orleans and all nations.
If we would see Christ in the church, we must be Scripture-fed. We must be servant-led, for, in the servant-leadership offices of pastor and deacon, we see the character of Christ, the conduct of Christ, the care of Christ; character, conduct, and care that we should see in their homes, in their church, and their community dealings.
Series Information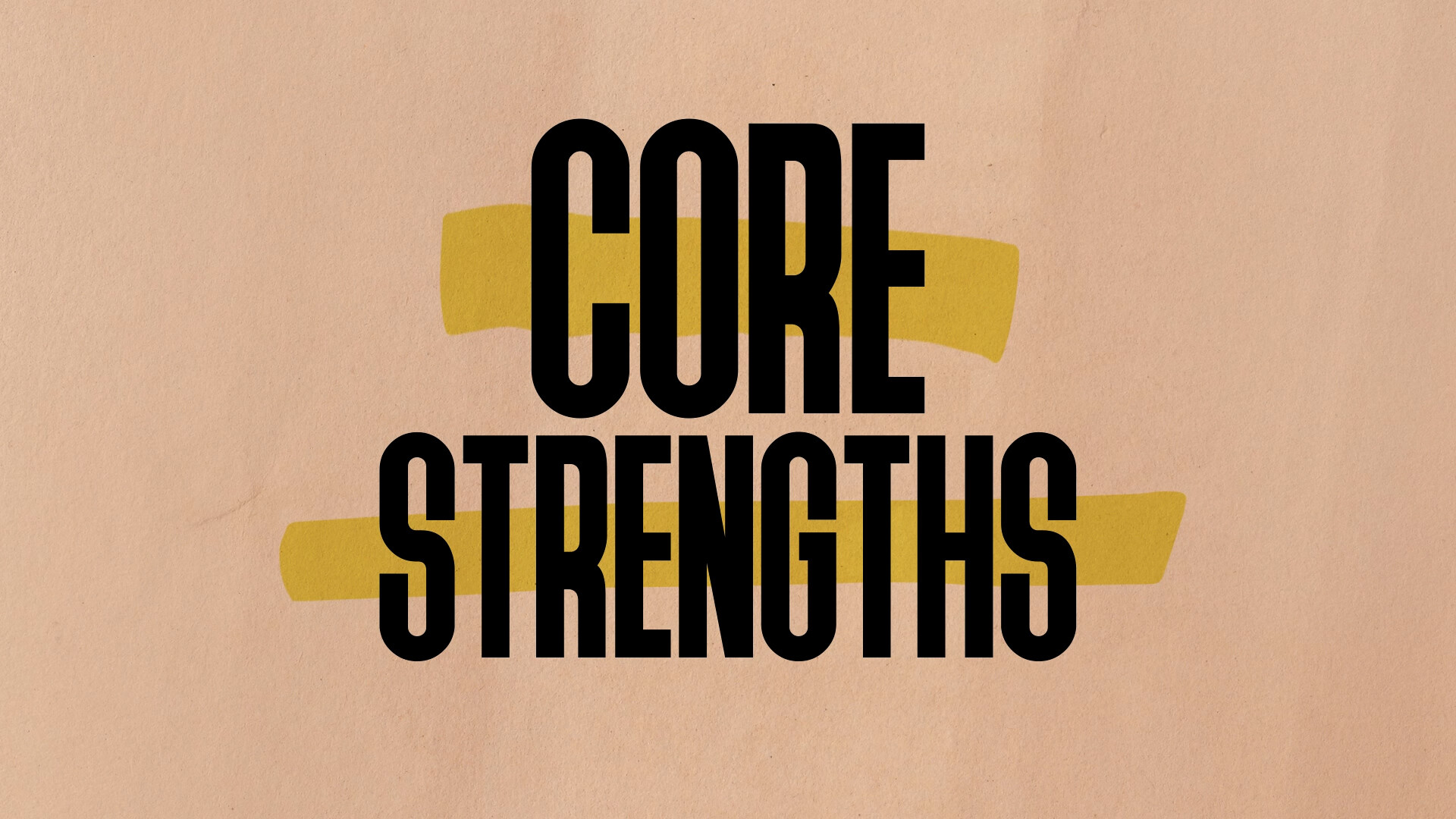 Pastor Chad Gilbert examines the five core strengths that a biblically-thriving church must exhibit.