"Go, therefore, and make disciples of all nations, baptizing them in the name of the Father and of the Son and of the Holy Spirit, teaching them to observe everything I have commanded you. And remember, I am with you always, to the end of the age." – Matthew 28:19-20
"But you will receive power when the Holy Spirit has come on you, and you will be my witnesses in Jerusalem, in all Judea and Samaria, and to the ends of the earth." – Acts 1:8
The call to become a disciple of Christ comes with the call to make disciples of Christ. We want to help you engage in making an eternal impact on the world as we seek to reach out to the hurting and hopeless in our city and the world with the good news of Jesus.
Local Disciple Making
For more info on any of these opportunities to serve
---
English as a Second Language (ESL)
Wednesdays • 6pm
Each week, a team from FBNO works to teach English to people in our community. We work through curriculum to teach the language but also invest in the students' lives through prayer with the hope of sharing the gospel.
Fuel the Future
During the School Year
Fuel the Future provides food to children in local schools that have been identified as going hungry on the weekends. We use this as a way to meet needs and develop relationships with school staff members.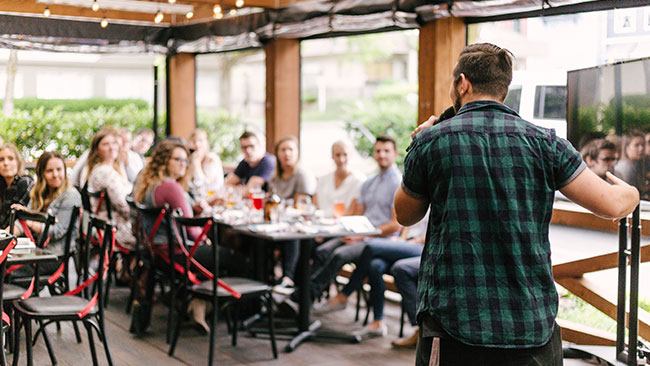 Inward
Thursday Nights
Inward is team of ladies that goes to minister to women working on Bourbon St. Our hope is to see women and men freed. We know that true freedom is only found in relationship with Jesus Christ, and we want to share this truth with the people who work on Bourbon Street.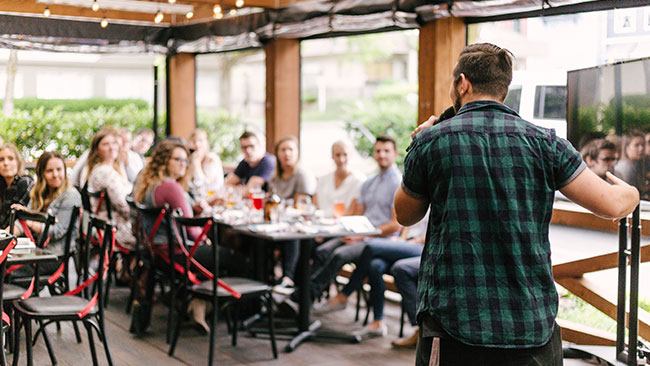 New Orleans Mission
The New Orleans Mission does great work in our city by walking with people through addiction recovery and homelessness. FBNO members lead a weekly Bible Study at the Mission, and we have periodic opportunities to serve as well.
Rivarde Juvenile Detention Center
Wednesday Nights
Each week, a team goes into Rivarde to have a Bible study with the boys and girls in the detention center. Our hope is that they will hear and respond in faith to the good news of the gospel in a significant season of their life.
Global Disciple Making
---
In addition to making disciples in New Orleans, we seek to make disciples on a global scale. We do this through praying for, giving to, and going with missionaries to the ends of the earth.
Praying
The book of Acts shows us that the early Church witnessed thousands of people coming to faith in Christ as believers "devoted themselves to the apostles' teaching, to the fellowship, to the breaking of bread, and to prayer" (Acts 2:42). While living on mission means giving and going faithfully, our obedience begins with prayer. Join us in praying that the gospel would reach New Orleans and all nations.
Pray for International Missions
Giving
We seek to support local and global disciple-making efforts by making consistent, thoughtful giving a part of our worship. Every time you give to the Church, a portion of the money is given to missions organizations working state-wide, nationally, and internationally.
Going
We want to strengthen and equip you to go to the areas of greatest need. Whether it's going to serve at a feeding station in New Orleans or serving in an orphanage in Lesotho, we offer opportunities for you to make an impact in the world personally.