February 14, 2021 | Chad Gilbert
God's Glory is seen in humility.
This is at once wonderful news and devastating. Wonderful because the way up is a road downward. Devastating because people love to stand and resist kneeling. We want to climb the ladder, not hold it for someone else. We want the corner office, not a cubicle in a corner. We want to be respected much more than show respect. We want to be remembered far more than we want to remember others. We want to be seen as Christian far more than we desire to be like Christ.
God's Glory is seen in humility – wonderful and devastating, all depending upon our response to Christ.
If you belong to Christ, then you have received a status you did not achieve. To achieve status is to work for it, to earn it. There is nothing wrong with achieving status in the workplace – to work diligently, with excellence and integrity, will hopefully reach a higher status in your workplace. Such achievement is commendable and good.
But who among us appreciates the efforts of someone else in our workplace who try to achieve our status – said another way, try to take our job? I don't know anyone who likes the person in their office who is gunning for their position. Not a position equal to theirs, but their seat at the table. Sure, sometimes that knowledge helps you keep working hard so you don't lose your seat, but tell me, do you look favorably on that person? No!
Yet you and I, without realizing it, are gunning for the position of Christ every time we try to achieve a status with God that belongs only to Christ. Christ alone is righteous. Christ alone is the Holy One of God. Christ alone is King. Christ alone is the only begotten Son of God.
As the only begotten Son, the full estate of heaven is his inheritance. We may not have realized that by keeping our own spreadsheet of good works to get a modest plot in heaven, we are planning to trespass on someone else's land and hope for squatter's rights. It will not work that way.
"Chad, is there no place for me in heaven?" No, there is not. Christ received it all – hear it straight from his mouth in Matthew 28 – "All authority in heaven and on earth has been given to me." All authority means it all belongs to him.
"Chad, so only Jesus gets to go to heaven?" Exactly! Only he has the right to enter His Father's house. Only he has the right to sit beside His Father. Only Christ.
"Chad, so are we hopeless?" Apart from the kindness of Jesus Christ, yes. Apart from the grace of God, yes. Apart from the power of the Holy Spirit, yes. Oh, that we would truly have eyes to see this. Oh, that we would truly have hearts to believe this.
For then, our faith would be in Christ. Then we would look to Him alone as the only hope we have. We would look to him, call out to him, beg of him, to look on our helpless estate and rescue us.
Nothing obligates him to hear our cries, but the Scriptures promise that he does. Nothing obligates him to forgive us for our sins, but the Scriptures promise that he will. Nothing obligates him to secure us forever in his hand, but the Scriptures promise that he does. Nothing obligates him to be with us always, but the Scriptures promise that he will.
We can't see God's glory without humility – and this is most true in the Gospel of Jesus Christ.
In Philippians 2, we see the Glory of God in the exaltation of Christ in verses 9 – 11. But don't miss it, we – we, a people living in darkness; we, a people living in sin; we, a people blind following blind guides; we, a people slaves to sin – we won't see God's glory in the exaltation of Christ unless we first see the humility of Christ in verses 6-8.
We must see Christ, who, existing in the form of God, did not consider equality with God as something to be exploited.
Jesus had the status, but he did not use his status. Jesus had a private security detail, but he waved them off. Jesus had the ability to speak the word, but he remained silent. Jesus was the guest of honor but cleaned up the kitchen and took out the trash. Biblically speaking, "Instead, he emptied himself by assuming the form of a servant, taking on the likeness of humanity. And when he had come as a man, he humbled himself by becoming obedient to the point of death – even to death on a cross.
No words can capture the shame and torture of the cross. The humiliation of the cross was the greatest humiliation that could be inflicted on a human being. Yet, Jesus willingly submitted to His Father's will, which was his death on the cross, a once for all, one for all, death to save us all. For God so loved the world that he gave his one and only son that whosoever believes in him should not perish but have eternal life.
In Christ, we receive his exalted status. The Scriptures say in Ephesians that we are seated with Christ. In Him, we have received every spiritual blessing. We shall share in his inheritance. We shall reign with him forever. We stand secure in Christ. This is a received status, achieved for us by Christ.
The exalted status of Christ seen in Phil 2:8-11 is said to be to the glory of God the Father. Remember, that is the ultimate goal or ultimate reason for all things – to glorify God the Father. In other words, an exalted Christ results in glory to God the Father. And it was the humility of Christ through death on a cross that led to his exaltation, resulting in glory to God the Father.
And so shall the life of every believer be – a humble life that exalts Christ to the glory of God the Father. This is why Paul says in Philippians 2:1-4, "in humility consider others as more important than yourselves."
We start the Christian life in Philippians 2:6 – in a shared status with Christ Jesus our Lord. Today much is made about our shared status – you hear it in language like "I am a child of the King." You hear it in Scripture being quoted like "no weapon formed against me shall prosper." You hear it in church names like "Victory," "New Life," "Abundant Life," and "Living Hope." There is an incredible union with Christ, which is ours by grace through faith in Christ.
But today, we hear little about "even though you are a child of the king, you should live as a servant of the King." We hear more about being full and less about being emptied. We hear more about sanctification and less about incarnation. We hear more about entering the temple and less about leaving the camp. We hear more about our status in Christ and less about the stature of Christ as a servant. We hear more about victory and less about virtue. We hear more about overcoming and less about coming under others in service.
Truth be told, ours is often a prideful orientation to the Christian life rather than a humble orientation to Christ himself.
FBNO, we are going to be on a constant journey towards being a biblically thriving church. We will be Scripture-fed. We will be servant-led. We will be Spirit-filled. We will be Christ-centered. And we will be Father-glorifying, but only if we are humble. Pride keeps us from feasting on God's Word and causes us instead to long for an ear-tickling message instead. Pride keeps our leaders from serving, instead using their position for personal gain or personal preference. Pride keeps us from humbling ourselves in dependent prayer like the early church, which leaves us dry of the Holy Spirit, committed to keeping up appearance rather than longing for substance. Pride orients us to self, such that we become a self-centered church rather than a Christ-centered church. And pride, when full grown and producing bitter fruit, results in a self-glorifying existence that is repulsive to all, rather than a Father-glorifying existence that brings life to all, for only in humility will the world see Christ, and only in seeing Christ will they know the Father, and only in knowing the Father through Christ will they receive the Holy Spirit.
Series Information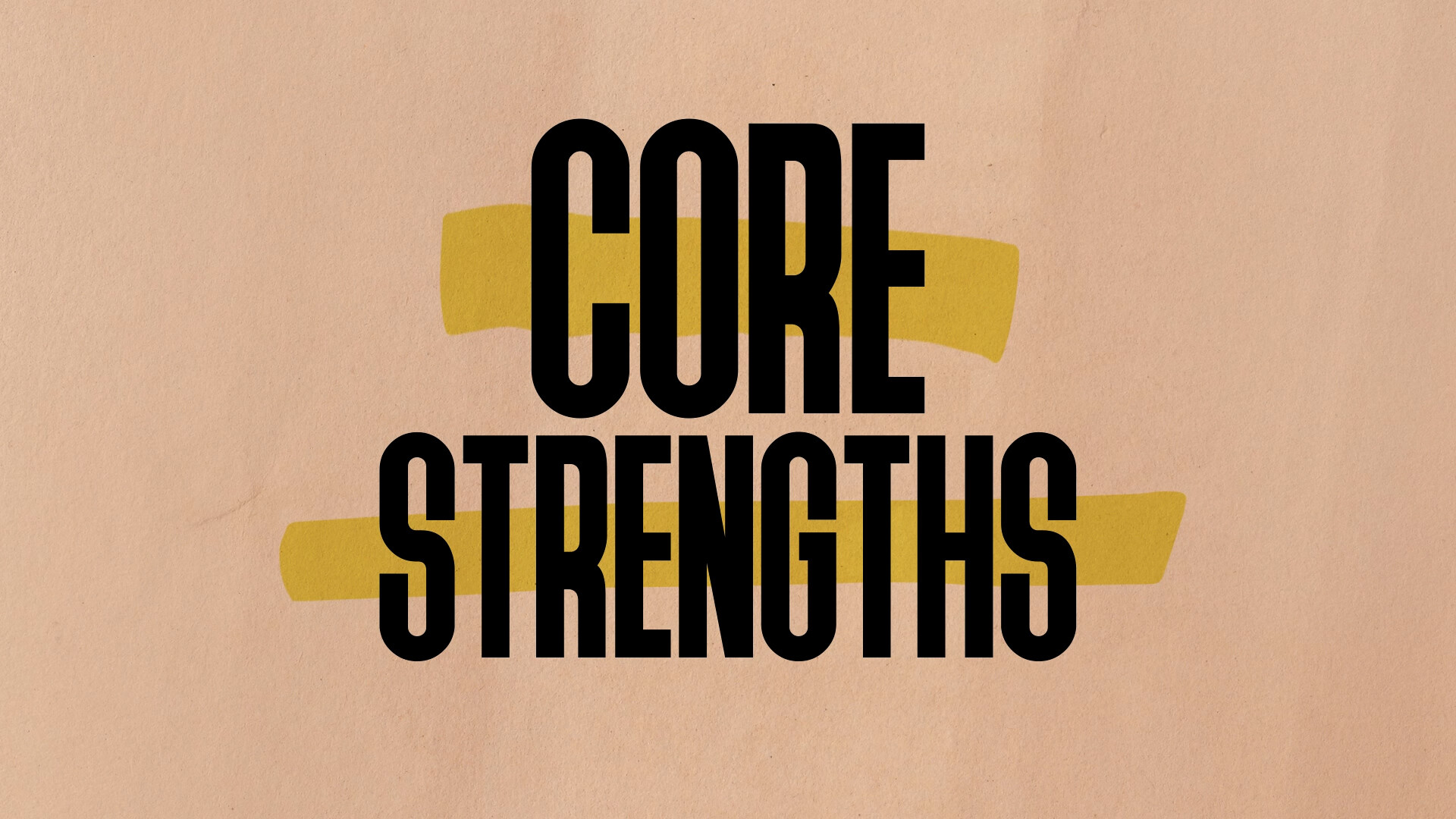 Pastor Chad Gilbert examines the five core strengths that a biblically-thriving church must exhibit.