July 4th, 2022
July 04, 2022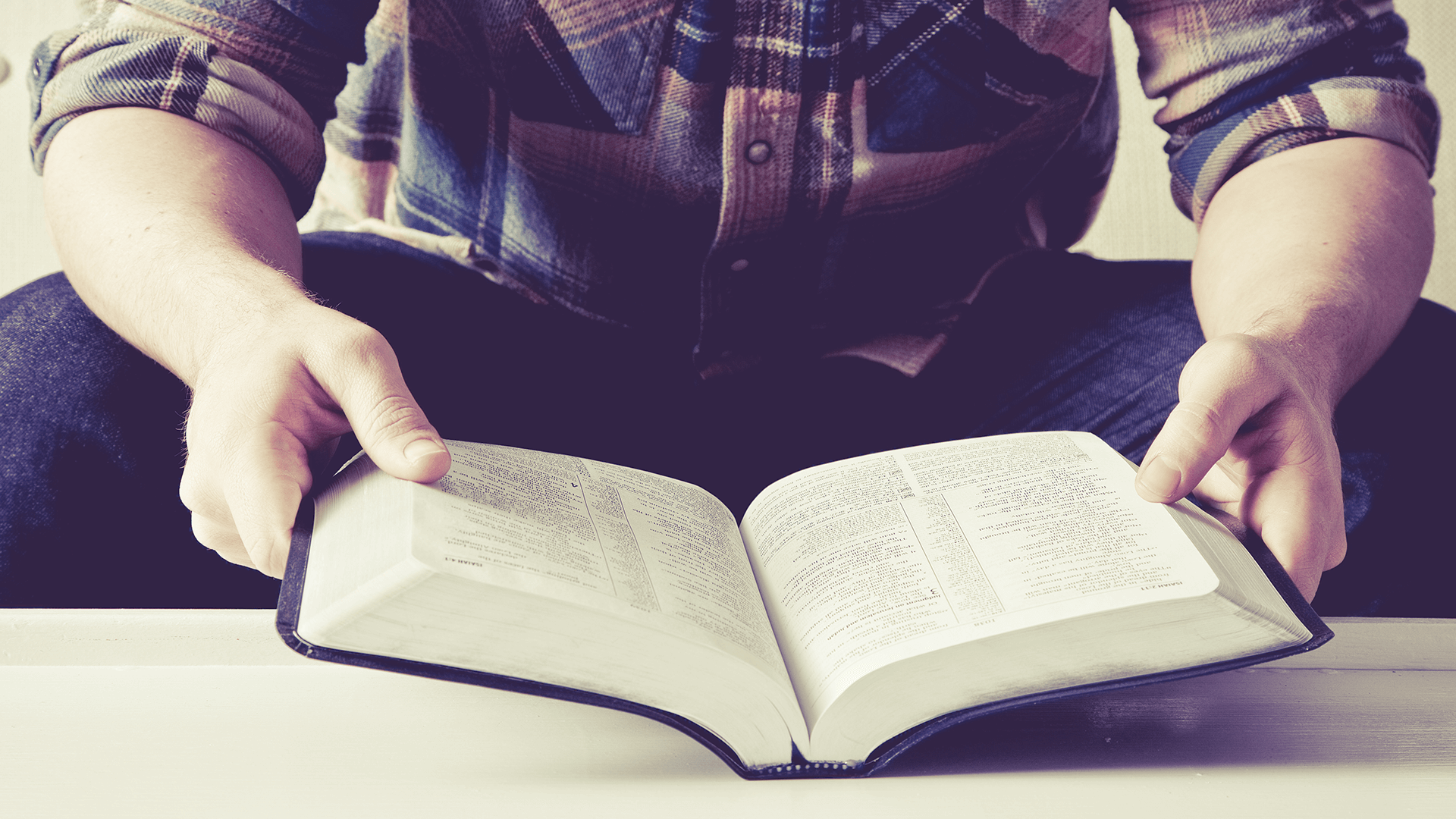 Today's Reading:
New Testament & Psalms Plan: Acts 7:54–8:8, Psalm 78:51–56
Entire Bible Plan: Acts 7:54–8:8, Psalm 78:51–56, 1 Chronicles 4:24–5:26
Download NT & Psalms Plan Download Entire Bible Plan
The First Christian Martyr
When they heard these things, they were enraged and gnashed their teeth at him. Stephen, full of the Holy Spirit, gazed into heaven. He saw the glory of God, and Jesus standing at the right hand of God. He said, "Look, I see the heavens opened and the Son of Man standing at the right hand of God!"

They yelled at the top of their voices, covered their ears, and together rushed against him. They dragged him out of the city and began to stone him. And the witnesses laid their garments at the feet of a young man named Saul. While they were stoning Stephen, he called out, "Lord Jesus, receive my spirit!" He knelt down and cried out with a loud voice, "Lord, do not hold this sin against them!" And after saying this, he fell asleep.

Acts 7:54-60
Saul the Persecutor
Saul agreed with putting him to death.
On that day a severe persecution broke out against the church in Jerusalem, and all except the apostles were scattered throughout the land of Judea and Samaria. Devout men buried Stephen and mourned deeply over him. Saul, however, was ravaging the church. He would enter house after house, drag off men and women, and put them in prison.
Philip in Samaria
So those who were scattered went on their way preaching the word. Philip went down to a city in Samaria and proclaimed the Messiah to them. The crowds were all paying attention to what Philip said, as they listened and saw the signs he was performing. For unclean spirits, crying out with a loud voice, came out of many who were possessed, and many who were paralyzed and lame were healed. So there was great joy in that city.
---
Scripture quotations have been taken from the Christian Standard Bible®, Copyright © 2017 by Holman Bible Publishers. Used by permission. Christian Standard Bible® and CSB® are federally registered trademarks of Holman Bible Publishers.
He struck all the firstborn in Egypt,
the first progeny of the tents of Ham.
He led his people out like sheep
and guided them like a flock in the wilderness.
He led them safely, and they were not afraid;
but the sea covered their enemies.
He brought them to his holy territory,
to the mountain his right hand acquired.
He drove out nations before them.
He apportioned their inheritance by lot
and settled the tribes of Israel in their tents.

But they rebelliously tested the Most High God,
for they did not keep his decrees.
---
Scripture quotations have been taken from the Christian Standard Bible®, Copyright © 2017 by Holman Bible Publishers. Used by permission. Christian Standard Bible® and CSB® are federally registered trademarks of Holman Bible Publishers.
Simeon's Descendants
Simeon's sons: Nemuel, Jamin, Jarib, Zerah, and Shaul;
Shaul's sons: his son Shallum, his son Mibsam, and his son Mishma.
Mishma's sons: his son Hammuel, his son Zaccur, and his son Shimei.
Shimei had sixteen sons and six daughters, but his brothers did not have many children, so their whole family did not become as numerous as the Judeans. They lived in Beer-sheba, Moladah, Hazar-shual, Bilhah, Ezem, Tolad, Bethuel, Hormah, Ziklag, Beth-marcaboth, Hazar-susim, Beth-biri, and Shaaraim. These were their cities until David became king. Their villages were Etam, Ain, Rimmon, Tochen, and Ashan—five cities, and all their surrounding villages as far as Baal. These were their settlements, and they kept a genealogical record for themselves.
Meshobab, Jamlech, Joshah son of Amaziah,
Joel, Jehu son of Joshibiah, son of Seraiah, son of Asiel,
Elioenai, Jaakobah, Jeshohaiah, Asaiah, Adiel, Jesimiel, Benaiah, and Ziza son of Shiphi, son of Allon, son of Jedaiah, son of Shimri, son of Shemaiah—
these mentioned by name were leaders in their families. Their ancestral houses increased greatly. They went to the entrance of Gedor, to the east side of the valley to seek pasture for their flocks. They found rich, good pasture, and the land was broad, peaceful, and quiet, for some Hamites had lived there previously.
These who were recorded by name came in the days of King Hezekiah of Judah, attacked the Hamites' tents and the Meunites who were found there, and set them apart for destruction, as they are today. Then they settled in their place because there was pasture for their flocks. Now five hundred men from these sons of Simeon went with Pelatiah, Neariah, Rephaiah, and Uzziel, the descendants of Ishi, as their leaders to Mount Seir. They struck down the remnant of the Amalekites who had escaped, and they still live there today.
Reuben's Descendants
These were the sons of Reuben the firstborn of Israel. He was the firstborn, but his birthright was given to the sons of Joseph son of Israel, because Reuben defiled his father's bed. He is not listed in the genealogy according to birthright. Although Judah became strong among his brothers and a ruler came from him, the birthright was given to Joseph.
The sons of Reuben, Israel's firstborn:
Hanoch, Pallu, Hezron, and Carmi.
Joel's sons: his son Shemaiah,
his son Gog, his son Shimei,
his son Micah, his son Reaiah,
his son Baal, and his son Beerah.
Beerah was a leader of the Reubenites, and King Tiglath-pileser of Assyria took him into exile. His relatives by their families as they are recorded in their family records:
Jeiel the chief, Zechariah,
and Bela son of Azaz,
son of Shema, son of Joel.
They settled in Aroer as far as Nebo and Baal-meon. They also settled in the east as far as the edge of the desert that extends to the Euphrates River, because their herds had increased in the land of Gilead. During Saul's reign they waged war against the Hagrites, who were defeated by their power. And they lived in their tents throughout the region east of Gilead.
Gad's Descendants
The sons of Gad lived next to them in the land of Bashan as far as Salecah:
Joel the chief, Shapham the second in command, Janai, and Shaphat in Bashan.
Their relatives according to their ancestral houses: Michael, Meshullam, Sheba, Jorai, Jacan, Zia, and Eber—seven.
These were the sons of Abihail son of Huri,
son of Jaroah, son of Gilead,
son of Michael, son of Jeshishai,
son of Jahdo, son of Buz.
Ahi son of Abdiel, son of Guni, was head of their ancestral family. They lived in Gilead, in Bashan and its surrounding villages, and throughout the pasturelands of Sharon. All of them were registered in the genealogies during the reigns of Judah's King Jotham and Israel's King Jeroboam.
The descendants of Reuben and Gad and half the tribe of Manasseh had 44,760 warriors who could serve in the army—men who carried shield and sword, drew the bow, and were trained for war. They waged war against the Hagrites, Jetur, Naphish, and Nodab. They received help against these enemies because they cried out to God in battle, and the Hagrites and all their allies were handed over to them. He was receptive to their prayer because they trusted in him. They captured the Hagrites' livestock—fifty thousand of their camels, two hundred fifty thousand sheep, and two thousand donkeys—as well as one hundred thousand people. Many of the Hagrites were killed because it was God's battle. And they lived there in the Hagrites' place until the exile.
Half the Tribe of Manasseh
The descendants of half the tribe of Manasseh settled in the land from Bashan to Baal-hermon (that is, Senir or Mount Hermon); they were numerous. These were the heads of their ancestral families: Epher, Ishi, Eliel, Azriel, Jeremiah, Hodaviah, and Jahdiel. They were valiant warriors, famous men, and heads of their ancestral houses. But they were unfaithful to the God of their ancestors. They prostituted themselves with the gods of the nations God had destroyed before them. So the God of Israel roused the spirit of King Pul (that is, Tiglath-pileser) of Assyria, and he took the Reubenites, Gadites, and half the tribe of Manasseh into exile. He took them to Halah, Habor, Hara, and Gozan's river, where they are until today.
---
Scripture quotations have been taken from the Christian Standard Bible®, Copyright © 2017 by Holman Bible Publishers. Used by permission. Christian Standard Bible® and CSB® are federally registered trademarks of Holman Bible Publishers.