August 9th, 2022
August 09, 2022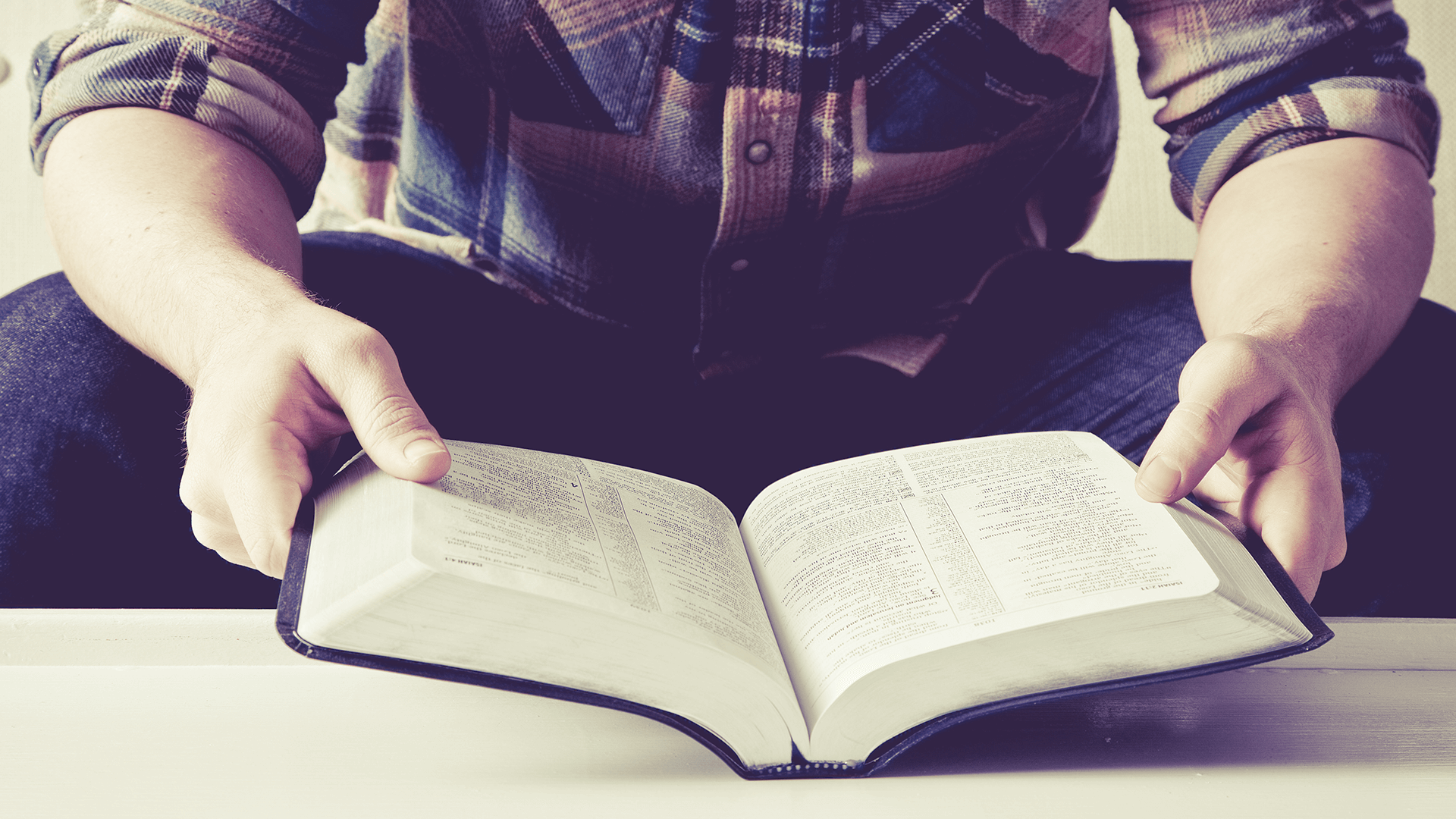 Today's Reading:
New Testament & Psalms Plan: Romans 1:16–32, Psalm 91:8–16, Nehemiah 8–9
Entire Bible Plan: Romans 1:16–32, Psalm 91:8–16, Nehemiah 8–9
Download NT & Psalms Plan Download Entire Bible Plan
The Righteous Will Live by Faith
For I am not ashamed of the gospel, because it is the power of God for salvation to everyone who believes, first to the Jew, and also to the Greek. For in it the righteousness of God is revealed from faith to faith, just as it is written: The righteous will live by faith.
The Guilt of the Gentile World
For God's wrath is revealed from heaven against all godlessness and unrighteousness of people who by their unrighteousness suppress the truth, since what can be known about God is evident among them, because God has shown it to them. For his invisible attributes, that is, his eternal power and divine nature, have been clearly seen since the creation of the world, being understood through what he has made. As a result, people are without excuse. For though they knew God, they did not glorify him as God or show gratitude. Instead, their thinking became worthless, and their senseless hearts were darkened. Claiming to be wise, they became fools and exchanged the glory of the immortal God for images resembling mortal man, birds, four-footed animals, and reptiles.
Therefore God delivered them over in the desires of their hearts to sexual impurity, so that their bodies were degraded among themselves. They exchanged the truth of God for a lie, and worshiped and served what has been created instead of the Creator, who is praised forever. Amen.
From Idolatry to Depravity
For this reason God delivered them over to disgraceful passions. Their women exchanged natural sexual relations for unnatural ones. The men in the same way also left natural relations with women and were inflamed in their lust for one another. Men committed shameless acts with men and received in their own persons the appropriate penalty of their error.
And because they did not think it worthwhile to acknowledge God, God delivered them over to a corrupt mind so that they do what is not right. They are filled with all unrighteousness, evil, greed, and wickedness. They are full of envy, murder, quarrels, deceit, and malice. They are gossips, slanderers, God-haters, arrogant, proud, boastful, inventors of evil, disobedient to parents, senseless, untrustworthy, unloving, and unmerciful. Although they know God's just sentence—that those who practice such things deserve to die—they not only do them, but even applaud others who practice them.
---
Scripture quotations have been taken from the Christian Standard Bible®, Copyright © 2017 by Holman Bible Publishers. Used by permission. Christian Standard Bible® and CSB® are federally registered trademarks of Holman Bible Publishers.
You will only see it with your eyes
and witness the punishment of the wicked.

Because you have made the Lord—my refuge,
the Most High—your dwelling place,
no harm will come to you;
no plague will come near your tent.
For he will give his angels orders concerning you,
to protect you in all your ways.
They will support you with their hands
so that you will not strike your foot against a stone.
You will tread on the lion and the cobra;
you will trample the young lion and the serpent.

Because he has his heart set on me,
I will deliver him;
I will protect him because he knows my name.
When he calls out to me, I will answer him;
I will be with him in trouble.
I will rescue him and give him honor.
I will satisfy him with a long life
and show him my salvation.
---
Scripture quotations have been taken from the Christian Standard Bible®, Copyright © 2017 by Holman Bible Publishers. Used by permission. Christian Standard Bible® and CSB® are federally registered trademarks of Holman Bible Publishers.
all the people gathered together at the square in front of the Water Gate. They asked the scribe Ezra to bring the book of the law of Moses that the Lord had given Israel. On the first day of the seventh month, the priest Ezra brought the law before the assembly of men, women, and all who could listen with understanding. While he was facing the square in front of the Water Gate, he read out of it from daybreak until noon before the men, the women, and those who could understand. All the people listened attentively to the book of the law. The scribe Ezra stood on a high wooden platform made for this purpose. Mattithiah, Shema, Anaiah, Uriah, Hilkiah, and Maaseiah stood beside him on his right; to his left were Pedaiah, Mishael, Malchijah, Hashum, Hash-baddanah, Zechariah, and Meshullam. Ezra opened the book in full view of all the people, since he was elevated above everyone. As he opened it, all the people stood up. Ezra blessed the Lord, the great God, and with their hands uplifted all the people said, "Amen, Amen!" Then they knelt low and worshiped the Lord with their faces to the ground.
Jeshua, Bani, Sherebiah, Jamin, Akkub, Shabbethai, Hodiah, Maaseiah, Kelita, Azariah, Jozabad, Hanan, and Pelaiah, who were Levites, explained the law to the people as they stood in their places. They read out of the book of the law of God, translating and giving the meaning so that the people could understand what was read. Nehemiah the governor, Ezra the priest and scribe, and the Levites who were instructing the people said to all of them, "This day is holy to the Lord your God. Do not mourn or weep." For all the people were weeping as they heard the words of the law. Then he said to them, "Go and eat what is rich, drink what is sweet, and send portions to those who have nothing prepared, since today is holy to our Lord. Do not grieve, because the joy of the Lord is your strength." And the Levites quieted all the people, saying, "Be still, since today is holy. Don't grieve." Then all the people began to eat and drink, send portions, and have a great celebration, because they had understood the words that were explained to them.
Festival of Shelters Observed
On the second day, the family heads of all the people, along with the priests and Levites, assembled before the scribe Ezra to study the words of the law. They found written in the law how the Lord had commanded through Moses that the Israelites should dwell in shelters during the festival of the seventh month. So they proclaimed and spread this news throughout their towns and in Jerusalem, saying, "Go out to the hill country and bring back branches of olive, wild olive, myrtle, palm, and other leafy trees to make shelters, just as it is written." The people went out, brought back branches, and made shelters for themselves on each of their rooftops and courtyards, the court of the house of God, the square by the Water Gate, and the square by the Ephraim Gate. The whole community that had returned from exile made shelters and lived in them. The Israelites had not celebrated like this from the days of Joshua son of Nun until that day. And there was tremendous joy. Ezra read out of the book of the law of God every day, from the first day to the last. The Israelites celebrated the festival for seven days, and on the eighth day there was a solemn assembly, according to the ordinance.
National Confession of Sin
On the twenty-fourth day of this month the Israelites assembled; they were fasting, wearing sackcloth, and had put dust on their heads. Those of Israelite descent separated themselves from all foreigners, and they stood and confessed their sins and the iniquities of their ancestors. While they stood in their places, they read from the book of the law of the Lord their God for a fourth of the day and spent another fourth of the day in confession and worship of the Lord their God. Jeshua, Bani, Kadmiel, Shebaniah, Bunni, Sherebiah, Bani, and Chenani stood on the raised platform built for the Levites and cried out loudly to the Lord their God. Then the Levites—Jeshua, Kadmiel, Bani, Hashabneiah, Sherebiah, Hodiah, Shebaniah, and Pethahiah—said, "Stand up. Blessed be the Lord your God from everlasting to everlasting."
Blessed be your glorious name,
and may it be exalted above all blessing and praise.
You, Lord, are the only God.
You created the heavens,
the highest heavens with all their stars,
the earth and all that is on it,
the seas and all that is in them.
You give life to all of them,
and all the stars of heaven worship you.
You, the Lord,
are the God who chose Abram
and brought him out of Ur of the Chaldeans,
and changed his name to Abraham.
You found his heart faithful in your sight,
and made a covenant with him
to give the land of the Canaanites,
Hethites, Amorites, Perizzites,
Jebusites, and Girgashites—
to give it to his descendants.
You have fulfilled your promise,
for you are righteous.
You saw the oppression of our ancestors in Egypt
and heard their cry at the Red Sea.
You performed signs and wonders against Pharaoh,
all his officials, and all the people of his land,
for you knew how arrogantly they treated our ancestors.
You made a name for yourself
that endures to this day.
You divided the sea before them,
and they crossed through it on dry ground.
You hurled their pursuers into the depths
like a stone into raging water.
You led them with a pillar of cloud by day,
and with a pillar of fire by night,
to illuminate the way they should go.
You came down on Mount Sinai,
and spoke to them from heaven.
You gave them impartial ordinances, reliable instructions,
and good statutes and commands.
You revealed your holy Sabbath to them,
and gave them commands, statutes, and instruction
through your servant Moses.
You provided bread from heaven for their hunger;
you brought them water from the rock for their thirst.
You told them to go in and possess the land
you had sworn to give them.
But our ancestors acted arrogantly;
they became stiff-necked and did not listen to your commands.
They refused to listen
and did not remember your wonders
you performed among them.
They became stiff-necked and appointed a leader
to return to their slavery in Egypt.
But you are a forgiving God,
gracious and compassionate,
slow to anger and abounding in faithful love,
and you did not abandon them.
Even after they had cast an image of a calf
for themselves and said,
"This is your god who brought you out of Egypt,"
and they had committed terrible blasphemies,
you did not abandon them in the wilderness
because of your great compassion.
During the day the pillar of cloud
never turned away from them,
guiding them on their journey.
And during the night the pillar of fire
illuminated the way they should go.
You sent your good Spirit to instruct them.
You did not withhold your manna from their mouths,
and you gave them water for their thirst.
You provided for them in the wilderness forty years,
and they lacked nothing.
Their clothes did not wear out,
and their feet did not swell.
You gave them kingdoms and peoples
and established boundaries for them.
They took possession
of the land of King Sihon of Heshbon
and of the land of King Og of Bashan.
You multiplied their descendants
like the stars of the sky
and brought them to the land
you told their ancestors to go in and possess.
So their descendants went in and possessed the land:
You subdued the Canaanites who inhabited the land before them
and handed their kings and the surrounding peoples over to them,
to do as they pleased with them.
They captured fortified cities and fertile land
and took possession of well-supplied houses,
cisterns cut out of rock, vineyards,
olive groves, and fruit trees in abundance.
They ate, were filled,
became prosperous, and delighted in your great goodness.
But they were disobedient and rebelled against you.
They flung your law behind their backs
and killed your prophets
who warned them
in order to turn them back to you.
They committed terrible blasphemies.
So you handed them over to their enemies,
who oppressed them.
In their time of distress, they cried out to you,
and you heard from heaven.
In your abundant compassion
you gave them deliverers, who rescued them
from the power of their enemies.
But as soon as they had relief,
they again did what was evil in your sight.
So you abandoned them to the power of their enemies,
who dominated them.
When they cried out to you again,
you heard from heaven and rescued them
many times in your compassion.
You warned them to turn back to your law,
but they acted arrogantly
and would not obey your commands.
They sinned against your ordinances,
which a person will live by if he does them.
They stubbornly resisted,
stiffened their necks, and would not obey.
You were patient with them for many years,
and your Spirit warned them through your prophets,
but they would not listen.
Therefore, you handed them over to the surrounding peoples.
However, in your abundant compassion,
you did not destroy them or abandon them,
for you are a gracious and compassionate God.
So now, our God—the great, mighty,
and awe-inspiring God who keeps his gracious covenant—
do not view lightly all the hardships that have afflicted us,
our kings and leaders,
our priests and prophets,
our ancestors and all your people,
from the days of the Assyrian kings until today.
You are righteous concerning all that has happened to us,
because you have acted faithfully,
while we have acted wickedly.
Our kings, leaders, priests, and ancestors
did not obey your law
or listen to your commands
and warnings you gave them.
When they were in their kingdom,
with your abundant goodness that you gave them,
and in the spacious and fertile land you set before them,
they would not serve you or turn from their wicked ways.
Here we are today,
slaves in the land you gave our ancestors
so that they could enjoy its fruit and its goodness.
Here we are—slaves in it!
Its abundant harvest goes to the kings
you have set over us,
because of our sins.
They rule over our bodies
and our livestock as they please.
We are in great distress.
Israel's Vow of Faithfulness
In view of all this, we are making a binding agreement in writing on a sealed document containing the names of our leaders, Levites, and priests.
---
Scripture quotations have been taken from the Christian Standard Bible®, Copyright © 2017 by Holman Bible Publishers. Used by permission. Christian Standard Bible® and CSB® are federally registered trademarks of Holman Bible Publishers.