August 7th, 2022
August 07, 2022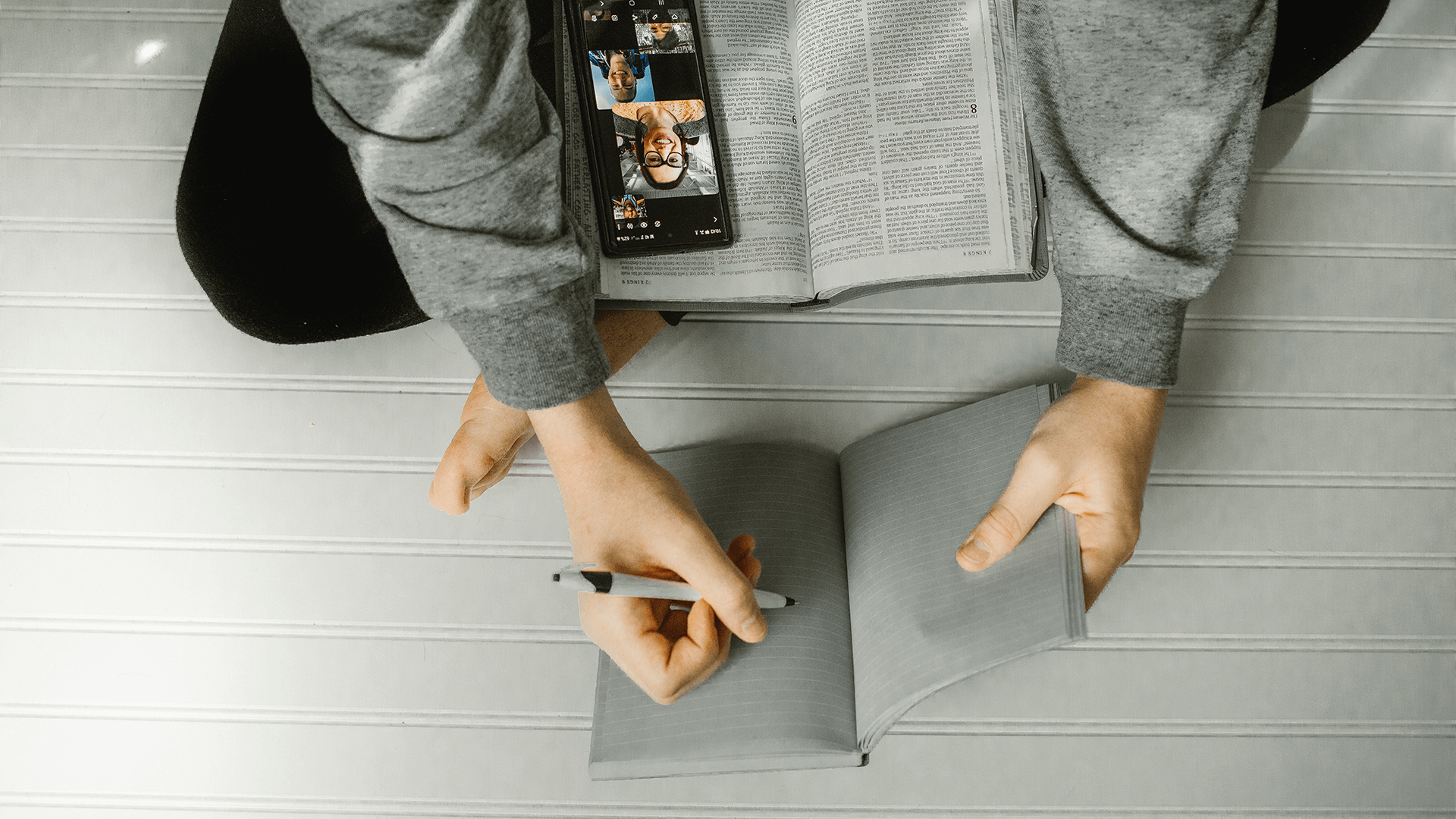 Today's Reading:
New Testament & Psalms Plan: Acts 28, Psalm 90:11–17
Entire Bible Plan: Acts 28, Psalm 90:11–17, Nehemiah 5:1–7:4
Download NT & Psalms Plan Download Entire Bible Plan
Malta's Hospitality
Once safely ashore, we then learned that the island was called Malta. The local people showed us extraordinary kindness. They lit a fire and took us all in, since it was raining and cold. As Paul gathered a bundle of brushwood and put it on the fire, a viper came out because of the heat and fastened itself on his hand. When the local people saw the snake hanging from his hand, they said to one another, "This man, no doubt, is a murderer. Even though he has escaped the sea, Justice has not allowed him to live." But he shook the snake off into the fire and suffered no harm. They expected that he would begin to swell up or suddenly drop dead. After they waited a long time and saw nothing unusual happen to him, they changed their minds and said he was a god.
Ministry in Malta
Now in the area around that place was an estate belonging to the leading man of the island, named Publius, who welcomed us and entertained us hospitably for three days. Publius's father was in bed suffering from fever and dysentery. Paul went to him, and praying and laying his hands on him, he healed him. After this, the rest of those on the island who had diseases also came and were healed. So they heaped many honors on us, and when we sailed, they gave us what we needed.
Rome at Last
After three months we set sail in an Alexandrian ship that had wintered at the island, with the Twin Gods as its figurehead. Putting in at Syracuse, we stayed three days. From there, after making a circuit along the coast, we reached Rhegium. After one day a south wind sprang up, and the second day we came to Puteoli. There we found brothers and sisters and were invited to stay a week with them. And so we came to Rome. Now the brothers and sisters from there had heard the news about us and had come to meet us as far as the Forum of Appius and the Three Taverns. When Paul saw them, he thanked God and took courage. When we entered Rome, Paul was allowed to live by himself with the soldier who guarded him.
Paul's First Interview with Roman Jews
After three days he called together the leaders of the Jews. When they had gathered he said to them, "Brothers, although I have done nothing against our people or the customs of our ancestors, I was delivered as a prisoner from Jerusalem into the hands of the Romans. After they examined me, they wanted to release me, since there was no reason for the death penalty in my case. Because the Jews objected, I was compelled to appeal to Caesar; even though I had no charge to bring against my people. For this reason I've asked to see you and speak to you. In fact, it is for the hope of Israel that I'm wearing this chain."
Then they said to him, "We haven't received any letters about you from Judea. None of the brothers has come and reported or spoken anything evil about you. But we want to hear what your views are, since we know that people everywhere are speaking against this sect."
The Response to Paul's Message
After arranging a day with him, many came to him at his lodging. From dawn to dusk he expounded and testified about the kingdom of God. He tried to persuade them about Jesus from both the Law of Moses and the Prophets. Some were persuaded by what he said, but others did not believe.
Disagreeing among themselves, they began to leave after Paul made one statement: "The Holy Spirit was right in saying to your ancestors through the prophet Isaiah when he said,
Go to these people and say:
You will always be listening,
but never understanding;
and you will always be looking,
but never perceiving.
For the hearts of these people
have grown callous,
their ears are hard of hearing,
and they have shut their eyes;
otherwise they might see with their eyes
and hear with their ears,
understand with their heart
and turn,
and I would heal them.
Therefore, let it be known to you that this salvation of God has been sent to the Gentiles; they will listen."
Paul's Ministry Unhindered
Paul stayed two whole years in his own rented house. And he welcomed all who visited him, proclaiming the kingdom of God and teaching about the Lord Jesus Christ with all boldness and without hindrance.
---
Scripture quotations have been taken from the Christian Standard Bible®, Copyright © 2017 by Holman Bible Publishers. Used by permission. Christian Standard Bible® and CSB® are federally registered trademarks of Holman Bible Publishers.
Who understands the power of your anger?
Your wrath matches the fear that is due you.
Teach us to number our days carefully
so that we may develop wisdom in our hearts.

Lord—how long?
Turn and have compassion on your servants.
Satisfy us in the morning with your faithful love
so that we may shout with joy and be glad all our days.
Make us rejoice for as many days as you have humbled us,
for as many years as we have seen adversity.
Let your work be seen by your servants,
and your splendor by their children.
Let the favor of the Lord our God be on us;
establish for us the work of our hands—
establish the work of our hands!
---
Scripture quotations have been taken from the Christian Standard Bible®, Copyright © 2017 by Holman Bible Publishers. Used by permission. Christian Standard Bible® and CSB® are federally registered trademarks of Holman Bible Publishers.
Social Injustice
There was a widespread outcry from the people and their wives against their Jewish countrymen. Some were saying, "We, our sons, and our daughters are numerous. Let us get grain so that we can eat and live." Others were saying, "We are mortgaging our fields, vineyards, and homes to get grain during the famine." Still others were saying, "We have borrowed money to pay the king's tax on our fields and vineyards. We and our children are just like our countrymen and their children, yet we are subjecting our sons and daughters to slavery. Some of our daughters are already enslaved, but we are powerless because our fields and vineyards belong to others."
I became extremely angry when I heard their outcry and these complaints. After seriously considering the matter, I accused the nobles and officials, saying to them, "Each of you is charging his countrymen interest." So I called a large assembly against them and said, "We have done our best to buy back our Jewish countrymen who were sold to foreigners, but now you sell your own countrymen, and we have to buy them back." They remained silent and could not say a word. Then I said, "What you are doing isn't right. Shouldn't you walk in the fear of our God and not invite the reproach of our foreign enemies? Even I, as well as my brothers and my servants, have been lending them money and grain. Please, let's stop charging this interest. Return their fields, vineyards, olive groves, and houses to them immediately, along with the percentage of the money, grain, new wine, and fresh oil that you have been assessing them."
They responded, "We will return these things and require nothing more from them. We will do as you say."
So I summoned the priests and made everyone take an oath to do this. I also shook the folds of my robe and said, "May God likewise shake from his house and property everyone who doesn't keep this promise. May he be shaken out and have nothing!"
The whole assembly said, "Amen," and they praised the Lord. Then the people did as they had promised.
Good and Bad Governors
Furthermore, from the day King Artaxerxes appointed me to be their governor in the land of Judah—from the twentieth year until his thirty-second year, twelve years—I and my associates never ate from the food allotted to the governor. The governors who preceded me had heavily burdened the people, taking from them food and wine as well as a pound of silver. Their subordinates also oppressed the people, but because of the fear of God, I didn't do this. Instead, I devoted myself to the construction of this wall, and all my subordinates were gathered there for the work. We didn't buy any land.
There were 150 Jews and officials, as well as guests from the surrounding nations at my table. Each day, one ox, six choice sheep, and some fowl were prepared for me. An abundance of all kinds of wine was provided every ten days. But I didn't demand the food allotted to the governor, because the burden on the people was so heavy.
Remember me favorably, my God, for all that I have done for this people.
Attempts to Discourage the Builders
When Sanballat, Tobiah, Geshem the Arab, and the rest of our enemies heard that I had rebuilt the wall and that no gap was left in it—though at that time I had not installed the doors in the city gates— Sanballat and Geshem sent me a message: "Come, let's meet together in the villages of the Ono Valley." They were planning to harm me.
So I sent messengers to them, saying, "I am doing important work and cannot come down. Why should the work cease while I leave it and go down to you?" Four times they sent me the same proposal, and I gave them the same reply.
Sanballat sent me this same message a fifth time by his aide, who had an open letter in his hand. In it was written:
It is reported among the nations—and Geshem agrees—that you and the Jews plan to rebel. This is the reason you are building the wall. According to these reports, you are to become their king and have even set up the prophets in Jerusalem to proclaim on your behalf, "There is a king in Judah." These rumors will be heard by the king. So come, let's confer together.
Then I replied to him, "There is nothing to these rumors you are spreading; you are inventing them in your own mind." For they were all trying to intimidate us, saying, "They will drop their hands from the work, and it will never be finished."
But now, my God, strengthen my hands.
Attempts to Intimidate Nehemiah
I went to the house of Shemaiah son of Delaiah, son of Mehetabel, who was restricted to his house. He said:
Let's meet at the house of God,
inside the temple.
Let's shut the temple doors
because they're coming to kill you.
They're coming to kill you tonight!
But I said, "Should a man like me run away? How can someone like me enter the temple and live? I will not go." I realized that God had not sent him, because of the prophecy he spoke against me. Tobiah and Sanballat had hired him. He was hired, so that I would be intimidated, do as he suggested, sin, and get a bad reputation, in order that they could discredit me.
My God, remember Tobiah and Sanballat for what they have done, and also the prophetess Noadiah and the other prophets who wanted to intimidate me.
The Wall Completed
The wall was completed in fifty-two days, on the twenty-fifth day of the month Elul. When all our enemies heard this, all the surrounding nations were intimidated and lost their confidence, for they realized that this task had been accomplished by our God.
During those days, the nobles of Judah sent many letters to Tobiah, and Tobiah's letters came to them. For many in Judah were bound by oath to him, since he was a son-in-law of Shecaniah son of Arah, and his son Jehohanan had married the daughter of Meshullam son of Berechiah. These nobles kept mentioning Tobiah's good deeds to me, and they reported my words to him. And Tobiah sent letters to intimidate me.
The Exiles Return
When the wall had been rebuilt and I had the doors installed, the gatekeepers, singers, and Levites were appointed. Then I put my brother Hanani in charge of Jerusalem, along with Hananiah, commander of the fortress, because he was a faithful man who feared God more than most. I said to them, "Do not open the gates of Jerusalem until the sun is hot, and let the doors be shut and securely fastened while the guards are on duty. Station the citizens of Jerusalem as guards, some at their posts and some at their homes."
The city was large and spacious, but there were few people in it, and no houses had been built yet.
---
Scripture quotations have been taken from the Christian Standard Bible®, Copyright © 2017 by Holman Bible Publishers. Used by permission. Christian Standard Bible® and CSB® are federally registered trademarks of Holman Bible Publishers.